Zombiemäßig geht es weiter in unserem großen Newseule.de Adventskalender.
Neben einem PlayStation 4 Key für eines der prägenden Spiele im Jahre 2020 – The Last of Us II, gibt es wieder ein wenig Merchandise für euch da draußen!
Dafür benötigen wir von euch einen Follow auf Instagram, einen Like des dortigen 19. Türchens und ein Kommentar, warum genau ihr gewinnen solltet (gern auch welchen der beiden Preise ihr bevorzugt)! Unter allen gültigen Teilnehmern bestimmen wir die beiden GewinnerInnen im Losverfahren. Die Auswahl erfolgt demnach zufällig. Teilnahmeschluss ist der 24.12.2020 um 23.59 Uhr!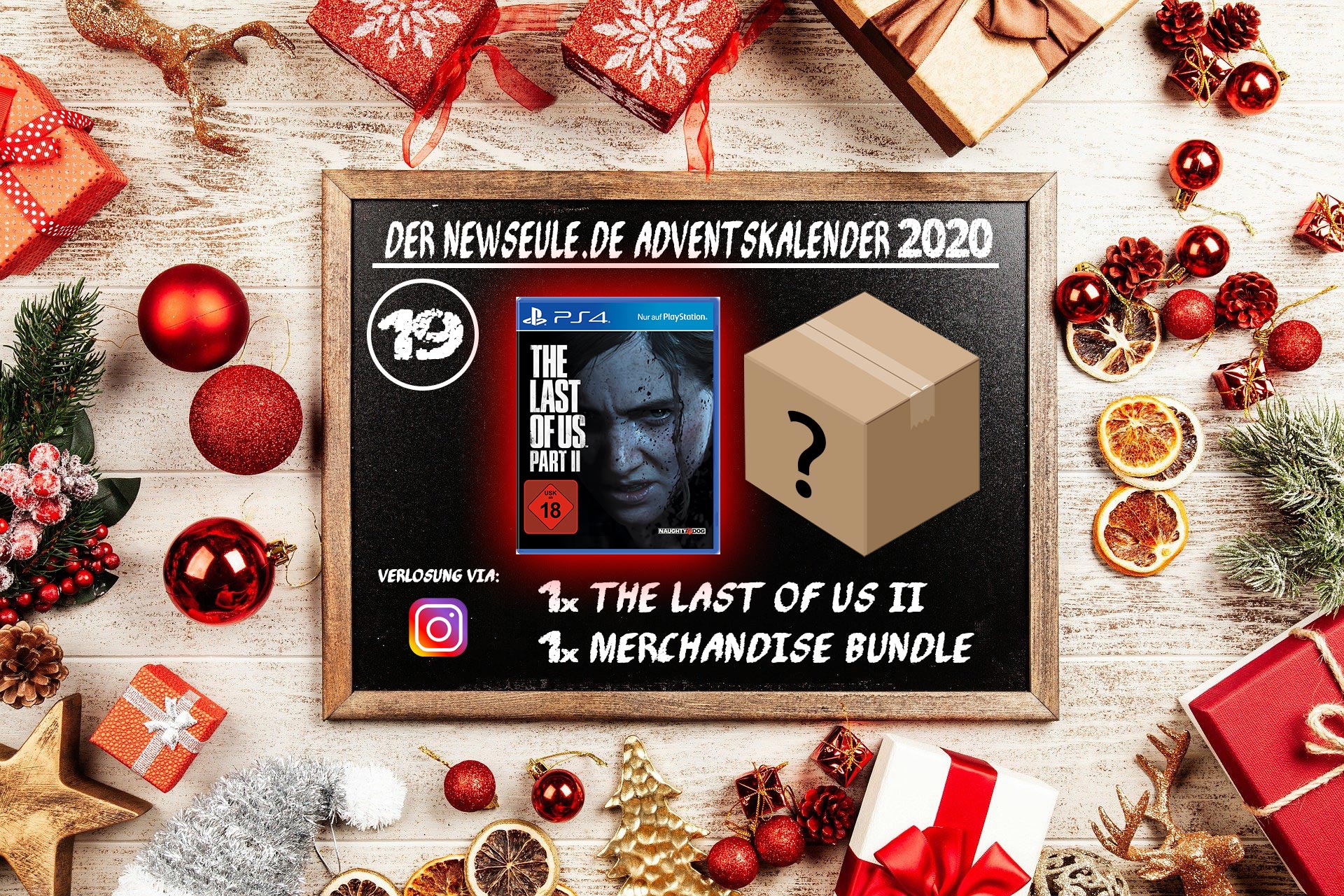 BITTE BEDENKT, DIE GEWINNABGABE ERFOLGT NUR AN PERSONEN, DIE DAS 18. LEBENSJAHR VOLLENDET HABEN. Wir behalten uns vor den Gewinn im Zweifelsfall anderweitig zu verlosen bzw. an einen entsprechenden neuen Gewinner zu verteilen.